Please review and correct the information below.
Using Connect to Support Wakefield
Before you start using Connect to Support Wakefield there are some really important things that you should think about and these are discussed below. There will most probably be other things you want to know about before you buy a product or service. If there is ever anything you are unsure about speak to the organisation you are buying from or to someone you trust.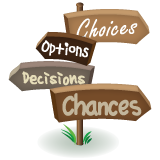 Getting started
The organisations listed on Connect to Support Wakefield are responsible for their own content. Being included on the website does not mean that Wakefield Council has checked or approved the services provided by the organisations.
As the person buying the service or product you are responsible for the choice you make.
In order to buy services on Connect to Support Wakefield you will need to sign up here.
If you think you might be eligible for financial support to meet your care needs contact Wakefield Council
If you are using a direct payment to pay for services make sure what you buy meets the outcomes set out in your care plan. It is important to have a conversation with your Social Worker about this.
If you are not eligible for financial support you can use Connect to Support Wakefield to find out about services that may be free or low cost and also services and products that you can buy.
You can also use the site to buy additional services or equipment.
The Connect to Support Wakefield has four main areas:
Need help
Where you can find information to help you use the site and links to information that can help you with your care and support needs.
Local groups and services
Where you can find out about what is going on and services available in the Wakefield district, that are either free to access or require a small donation to cover the costs.
Browse and for shop for products and services
Personal assistants (PA)
Links to the Wakefield Personal Assistant Framework, where you can find information about employing and becoming a personal assistant.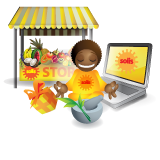 Buying products or services
If you want to buy a new service that you have not used before you should always find out more information about the service before you make a commitment to buying it. You do this by clicking on the 'Request more information' tab in the service information box (below the add to basket button):

If you are unhappy with or have concerns about the content of any of the pages on the Connect to Support Wakefield please use the that can be found at the top right of every page on the site.
In the "About this provider" information within shops you may see an "Accreditation". Wakefield Council are not accrediting providers to go onto the site but there may be information in this section if an organisation has been accredited by another Council.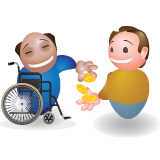 Who are you buying from?
If you are buying goods or services online read the staying safe on line information
Are the services you are buying regulated and if so, is the organisation you are buying from appropriately registered?
Read the feedback from other people who have bought services from that organisation.
Make sure that you have a contact number and postal address so you can contact the company if anything goes wrong.
If you are meeting someone to discuss a service or buying a service carried out in your own home:

Ask to see identification.
Ask someone to be with you when you meet them.

If you are going to employ someone always ask for references and follow them up.
There is information and support available if you are thinking about employing a personal assistant.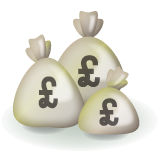 High value items or care packages
If you want to buy a new service that you have not used before you should always find out more information about the service before you make a commitment to buying it. You do this by clicking on the 'Request more information' tab in the service information box (below the add to basket button):

Speak to someone at the organisation, prepare and ask questions that will help you make a decision.
Check that staff who would be working with you have been checked by The Disclosure and Barring Service (DBS) previously Criminal Records Bureau (CRB).
Ask about the organisation's complaints policy and request a copy, so you know what to do if a problem arises.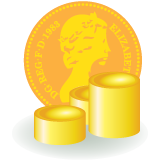 The price
You need to be happy that you are paying a fair price for the service or items you buy:
Compare prices to find out what other organisations charge for similar services and then compare what is included in the price.
If you are buying a long term package of care make sure you understand if and when prices can be changed and the amount of notice you would get about changes.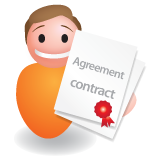 Agreements and contracts
For higher value items and services that will be provided to you over a period of time you may want to put a contract in place or be asked to sign one:
Make sure you understand the terms and conditions and what these would mean to you, for example if you are buying a regular service would you still have to pay for it if you spent some time in hospital?
Make sure you are clear how long the contract lasts for and are opportunities to review the service you are receiving set out in the contract.
If you are unsure what the contract means ask someone else for advice for example a member of your family, a friend or social worker.
If you are buying a large package of care you may want a solicitor to review the contract.
Is there a cooling off period and if you change your mind?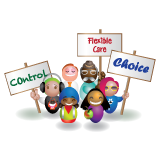 What if things go wrong?
Complain to the organisation you bought the service or product from.
If your complaint is investigated but you are not happy with the outcome you may want to contact:
If you are concerned about your or another person's safety and wellbeing contact Social Care Direct at Wakefield Council
Report this page
You can use this form to register any query or complaint you may have about this website or any of the content within it. Simply fill in the details below and this will be sent directly to us to investigate. We will always try and respond within one working day.
Page Reference: Help using this site
Need help?
If you need help using shop4support call the shop4support Helpdesk on
0333 600 6330 or email info@shop4support.com